iPhone, Samsung Galaxy, iPad Battery Replacement in NYC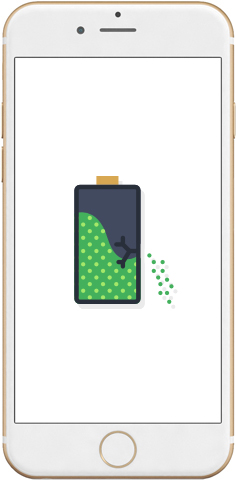 We are the best third party repair shop for battery replacement in New York City!
If you need cheap NYC smartphone battery replacement services, you have come to the right place. We understand that iPhone battery problems can be a pain, since they leave you with inefficient usage of your cell phone or tablet. We offer battery replacement in NYC, and are convenient to those coming from popular places like Gramercy, Lower East Side, Kips Bay, Murray Hill, Park Ave South, Flatiron, Madison Square Park, East Village, East side of Manhattan, Stuyvesant town and many other areas. We can assure you that we are worth visiting.
We have the ability to fix the phone battery if the problem is minor. But if it entails the battery not charging, or failing to hold a charge, we can replace the battery for you. This is a service that only takes a few minutes. No other third party repair shop in New York City works quite as fast as we do.
We offer same day repair solutions carried out by highly qualified parts replacement professionals. We accept walk-ins but always encourage customers to set up an appointment. Give us a call if you are interested in making an appointment for iPhone battery repair in NYC. Visiting the area? We are easily accessible off the 4, 5 and 6 train.
Call us today for a free price quote or to set up an appointment time!