Corporate iPhone Repair Solutions New York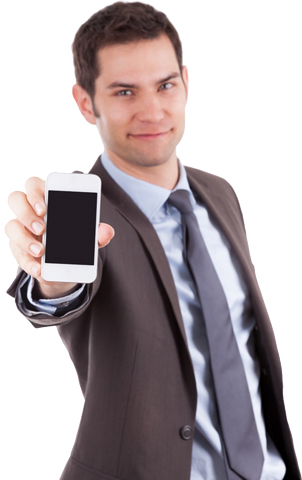 Welcome to our site. Corporate iPhone repairs are affordable and guaranteed with us!
Companies that are in the know use iPhones to help them with day to day business operations. Using any device on a daily basis can be problematic because eventually, wear and tear occurs and sometimes the damage is more severe. If you are looking for a company to provide you with reputable corporate iPhone repairs, then you have come to the right place. Our company is here to help your company stay on track of daily operations by ensuring that if your device is damaged that it is up and running again as soon as possible. Other repair businesses will make you wait weeks, especially if you are sending in a bulk order. Not us. We value fast service and great service, so we work as quickly as we can while still providing an effective result. For an outcome that you can count on, choose us if you need iPhone repairs for a business.
What exactly can we do for you? We work with a variety of electronic devices, but iPhones are the most popular. We are able to provide solutions for those who own the iPhone 2, iPhone 3GS, iPhone 4, 4S, 5, 5C, 5S and other similar models and devices. In addition to offering solutions for a variety of gadgets, we also offer everything that our customers could possibly need, in one place.
Call us (212) 378-9696
Popular services in regards to corporate iPhone repairs that we provide include:
Water damage repair
Data recovery
Hardware repair
Software repair
Broken screen repair
Cracked glass repair
Touchscreen repair
Headphone jack repair
Home button repair
Power button repair
Speaker repair
And much more!
If you don't see what you need, feel free to ask, because we are sure that we have the ability and the high quality parts to provide it. Regardless of the problem, we will get your iPhone or corporate iPhones fixed and on their way back to you as soon as we possibly can, and we can assure you that our turnaround time beats our competitors. With this assurance, we know it makes it easier for you to trust in us for the job. If you are interested in finding out more about us or why customers tend to hire us for corporate iPhone repairs, just ask. Every question is worth our time because every customer is worth our time. If you need iPhone repairs for a corporation, inquire about bulk discounts. We will happily provide you with all of the information that you could possibly need. If you are sending us a bulk order for repair, our technicians will be able to offer a corporate discount you will be happy with. All you have to do is ask. Labor and parts are discounted for bulk corporate iPhone repair orders. We make it our business to help your business and to try to save you money wherever possible because we know that your budget is probably tight and/or restricted. Allow us to present to you the best service around! iPhone repair work for businesses is just a quick phone call away.
For a company that has vast experience and quality parts, combined with concern for customer satisfaction, we encourage you to turn to us. Remember that the experts who work for us have repaired hundreds of, if not more, devices. We will make sure that you attain the pleasant experience that you are in search of and should expect. Ask us for a price quote, as pricing will be dependent upon the models that we are repairing and the work that needs to be done. Even if it is the latest iPhone model, we can be of assistance. For corporate iPhone repairs that will leave you satisfied, get in touch with our crew of licensed professionals and experience the excellent customer service that has helped us to flourish as a repair business. We are looking forward to hearing from you and to getting your devices back to full working order immediately. I Can Fix It For You Phone Repair is here for you.