iPhone, iPad and Samsung Speaker Replacement Part Experts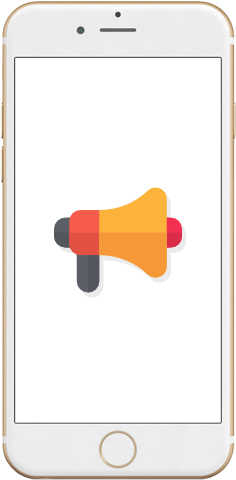 We fix broken iPhone speaker parts in NYC!
Whether you have an iPhone, Samsung Galaxy or iPad, it can be extremely frustrating when your speakers do not work properly. When they don't work, they can ruin the experience of watching a movie or video, or even just listening to music, which is why I Can Fix It For You Phone Repair wants to help you. We offer high quality replacement parts for smartphone speaker repair in New York City.
Fast service
We offer our solutions the same day you present the problem to us. You can expect speaker repair to just take minutes. Other services might take an hour or two, but you can always have faith that you will get your phone back the same day you bring it in to our New York, NY location.
Cheap prices
We offer competitive prices for all of ours services, to include NYC iPhone speaker replacement. Ask us for a free price quote.
We want to help you to enjoy your device once again. Part replacement is cheaper than upgrading your device altogether. So give us a call when something is wrong. I Can Fix It For You Phone Repair can help.
Call today! (212) 378-9696