iPhone 6 Repair in NYC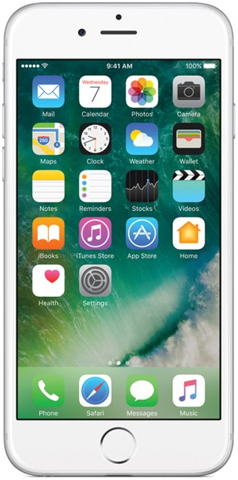 We fix broken or cracked iPhone 6 glass screens the same day, usually within 20 minutes.
The trusted team at I Can Fix It For You Phone Repair is able to provide the help that you need but at a price that you can afford for iPhone 6 damage. We specialize in iPhone 6 screen repair because we know that the screen is one of the most important parts of this valuable device. Whether you dropped the phone and broke the glass or the screen stopped working, we can help you.
In addition to screen repair for the iPhone 6, we can help with problems related to:
Damaged speakers
 Broken home button
 Damaged camera
 Water damage
Broken batteries
 Broken power button
 Broken charging port
 And more!
We always use OEM quality parts to get the job done. The Retina HD Display of the iPhone 6 is amazing, so it needs to be handled by experts. The touchscreen digitizer might crack if your iPhone 6 is dropped and lands face down. The LCD screen is located below the digitizer and unfortunately it can sometimes break, too. But fret not – we can fix it!
We don't just fix broken screens for the iPhone 6, 6s and iPhone 6 Plus. Our team works with the iPhone 5, 4, 5s, 5c, 4S, and other devices, too. Often times, problems only take us 15 minutes or so to deal with. We always give back your smartphone the same day, though!
If you would like to make an appointment with us, simply give us a call. We accept walk-ins but always urge locals to make an appointment. So call today!