iPhone 7 Screen Repairs in NY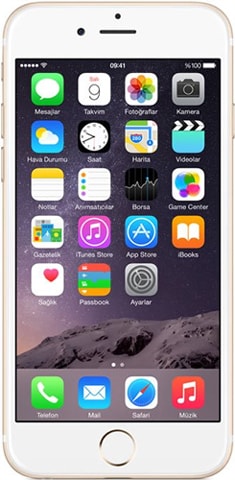 When you are dealing with a broken iPhone 7 screen, NY experts who work for I Can Fix It For You are able to assist you. We provide a warranty for our services, as well as competitive prices, which leaves you with no reason to ever go elsewhere. Whether your glass is completely shattered or the iPhone 7 screen has a small crack in it, we are able to provide the solution that you need. We understand why some locals wait and put their screen repair on hold. They might think that the crack is so small, it isn't that bad. They ignore the fact that pieces of broken glass can get into their fingers or even in their ear when they are talking on their smartphone. They don't know that there are third party repair shops that are able to offer same day help. Yes, we fix broken iPhone 7 screens the same day you come to us with the problem! Our screen repairs are affordable, fast and sure to be effective. So what are you waiting for? Set up an appointment or stop in today!
Call us (212) 378-9696
No one beats us when it comes to iPhone 7 repair services in NY!
There are numerous problems that we fix here in NY, and not just with the iPhone 7. We can also fix your 7 Plus, 6 Plus, 6s, SE and various other models. Choose us for:
Home button issues
Water damage repairs
Non-responsive screen
Camera repairs
Digitizer repair
Charger port repair
Screen and glass repair or replacement
Battery replacement services
LCD repair
iPhone 7 Screen Repairs in New York in Minutes
We know that you need to have your screen fixed fast so that you can continue using your device. We provide cheap screen repair for iPhone 7 devices as well as other versions of the iPhone. If you have another device, such as a tablet, we can fix that too. There really is nothing we can't do at our third party repair center. Our customer service is second to none. Don't believe it? Check out our excellent reviews online or ask locals who have used us what they think of us. We know that they will tell you about how wonderful our technicians are, and they always praise us for our cheap prices.
Come Visit Us Today!
We always accept walk-ins. No appointment is needed to have your iPhone 7 fixed, so stop in! If you'd like to call in advance, feel free to do so. We are convenient to some of the most popular spots in NY, like Murray Hill, Lower East Side, Flatiron, Madison Square Park and more. So if you happen to be in the area on vacation and you dropped your iPhone 7 while stepping onto the subway, or if you live here and have had a small crack become larger and larger over time, be sure to turn to us. I Can Fix It For You can fix your shattered iPhone 7 display!
Call us (212) 378-9696