Bulk Samsung Galaxy Repair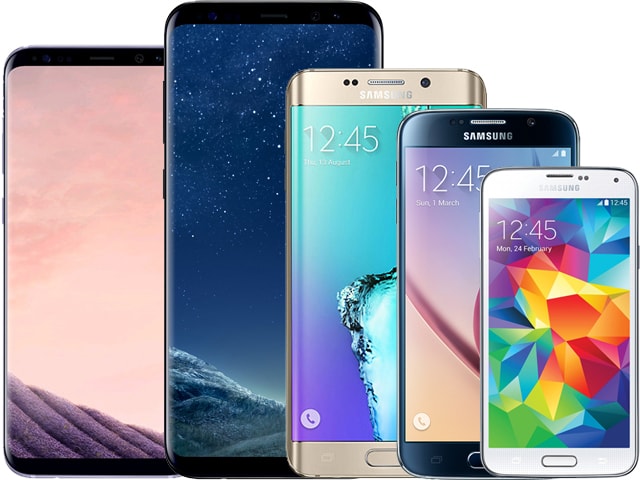 Are you looking for help in regards to bulk Samsung Galaxy repairs? NYC locals and residents who would like to simply ship in their devices can use the team at I Can Fix It For You Phone Repair to ensure that their Samsung Galaxy devices are in excellent working order. Maybe you need to have a bunch of Samsung Galaxy models fixed. If this is the case, you can ask us about package deals or obtain a price quote, completely free of charge. We want to make sure that you get the best rate possible, and we can assure you that we offer the best rates around, even though we also use high quality parts. We handle it all, from broken touch screens to home buttons that don't work. We also work with all models. We offer fast shipping, so you can expect your devices to be shipped back to you as early as the same day that they are received. How convenient is that? There are a variety of reasons as to why you should choose us. Read on for more information!
You should choose us to fix bulk Samsung Galaxy models because:
We offer the best prices. You will actually save money with us when you have a bulk order, whereas other companies will just try to make as much money as possible off of you. We don't do this, because we don't need to do it. We believe that we get further as a business by offering fair prices that are desirable to customers.
We are licensed and insured to do the job. You can trust that nothing will go wrong when you hire us to repair a Samsung Galaxy.
We offer a warranty that covers parts and labor. If you get your device back and something goes wrong that somehow resulted from our work, you are covered. We are confident in the work that we do, which is why we offer this level of security.
We respect the privacy of our customers. Your data will remain confidential. We might ask you to remove your memory card prior to sending it to us or encourage you to back up data if possible. All you have to do is call us and we will provide you with any tips.
The parts that we use are high quality. If you choose us for bulk Samsung Galaxy repairs in NYC and around the area, you choose quality.
We offer same day service. If you walk in, you can expect your repair job to be done in a matter of minutes, usually.
What can we do for you?
We offer a vast array of options for customers in need of Samsung Galaxy bulk repairs. NYC locals typically come to us for problems relevant to the touch screen or to buttons not working. Some solutions we offer include:

Home button repair
Cracked glass repair
Broken screen repair
Volume button repair
Data recovery
Water damage repair
Touch screen replacement
Color swapping
Battery replacement
Water damage diagnostic
And more!
We can work with:
Samsung Galaxy S4
Samsung Galaxy S3
Galaxy Note
Samsung Galaxy Note 2
And more!
When you need bulk Samsung Galaxy devices fixed, whether you need bulk Samsung Galaxy S4 repair, bulk Samsung Galaxy Note 2 repair or anything similar, choose us. No other company could provide better service than we do. We are trustworthy and have a stellar reputation. Even if you merely have questions in regards to bulk Samsung Galaxy repair work, New York City locals and those in other areas know that we are the best place to turn to. Whether you have the Galaxy Note or the Galaxy S4, you can trust in us.
We are looking forward to hearing from you and providing you with any additional information that you need if you have a bunch of Samsung Galaxy phones that need to be fixed by New York City professionals. Remember, no other company is better fit to do the job. Give us a call today and experience our great customer service for yourself. You won't be disappointed – we guarantee it!