Sell iPhone, iPad, Samsung Galaxy NYC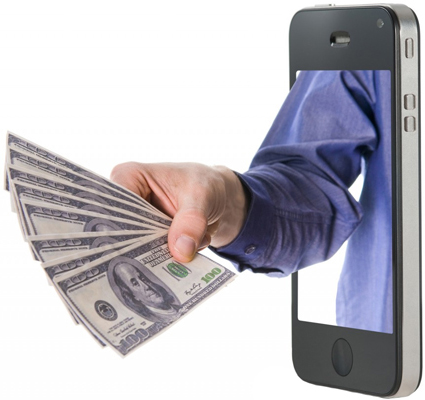 I Can Fix It For You Phone Repair is a repair service that offers all kinds of solutions for devices such as touch screen phones and tablets along with mp3 players. We are based in New York City and we offer our repair services to individuals belonging to various neighborhoods such as the Bronx, Manhattan, Queens, Long Island and Brooklyn. We have such loyal customers that they travel from far and wide to come and benefit from the services that we have to offer. Because of the variety of iPhone repair services in NYC that we have to offer, we are the most preferred repair service in the entire city and we are growing and gathering new customers every single day. We have our customers to thank for their support and our continuous growth.
The great thing about us is that we offer repair services for iPhones, iPads, iPods and Samsung Galaxy models. You can bring in all models of the Samsung Galaxy, the iPhone 4, 4S, 5, 5S. 5C, iPad 2, 3, 4, iPad Mini, iPad Air, iPad with Retina Display, iPod, iPod Mini, iPod Touch and iPod Shuffle. We offer exceptional repair services for these devices but we also offer the option to sell these gadgets to us. If you are looking to sell an old iPhone in NYC, you can come to us!
Call us (212) 378-9696
If you want to sell your iPad in NYC or if you are thinking, "Hey, I want to sell my iPhone in New York City so that I can purchase a new model," you are in luck because this is yet another beneficial service that we have to offer to our customers. You can bring in your iPad or iPhone and you can sell it to us. We will purchase it from you at a very reasonable cost and you will certainly benefit greatly from such a transaction. You will notice that if you go to other stores, they will offer you very low rates or they will not purchase your device after fully examining it. To make sure that your decision to sell your iPhone in NYC is the correct one, we make sure that we fully inspect the device to determine its true value and pay you its true worth. The only reason why you are engaging in such a transaction is so that you can benefit. We focus on that benefit to maximize it for you and this transaction is beneficial for us because it provides us with more high quality original spare parts that we can reuse for repair and replacement or we can sell your iPhone or iPad in New York City to someone else second-hand if the condition of the phone or tablet permits us to do so.
This is highly beneficial for you because you can make some extra money and it is a great way to not only dispose of your phone in a proper manner, it also gives you money to invest towards a new model of the iPhone or iPad or any other phone that you wish to purchase. One thing is for sure. When you come to us to sell an iPhone near NYC, you will certainly be better off and you will certainly get the true worth of your phone. We never trick our customers because there is never anything to gain from it and since we are honest and loyal to our customers, it makes them want to come back to us in the future.
No matter what model of the iPhone or iPad it is, we will take it off your hands. You can even sell your Samsung Galaxy or sell an iPod to us if you wish. If you do not wish to enter into a transaction with us but just want to know how much we will pay you for your phone or tablet, you can get a free inspection and evaluation because we like to assist customers in such matters. We have the skill so we like to help out and this also gives the customer a free estimate of how much they will benefit if they come to us. You can then use this free estimate as a comparison against others but we guarantee that you will come to us because you will find that we have the best rates in all of New York City. Sell old iPhones and other devices to us!