Enterprise iPhone Repairs for Businesses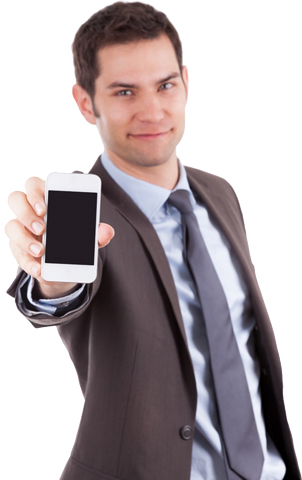 Welcome to the best place for enterprise iPhone repair help! Does your company take advantage of the conveniences that are offered by iPhones? Whether you use the iPhone 3GS, 4, 4S, 5C, 5, 5S or even the oldest model, you understand how convenient this device is. However, when damages occur, it is important that you have them repaired so that you can still enjoy this unparalleled level of convenience. Enterprise iPhone repairs are offered by our experienced and certified experts. They collectively have many, many years of experience working with a variety of problems and with a variety of devices. We would like to help you out when repair work is needed. I Can Fix It For You Phone Repair has been around for a great deal of time now, and we have stayed in business because when we help your business, and your bottom line, we make it obvious that we were a good choice. Get in touch with us today if you want to know specifics about iPhone repair. Enterprise customers who have used us in the past have been incredibly pleased with the end result.
Call us (212) 378-9696!
We stand out from other companies for corporate iPhone repair solutions because we offer quick repairs. Fast turnaround time means that customers can have their devices back more quickly than ever thought possible. Your enterprise will certainly benefit tremendously if you choose to hire us for the job.
We work with:
iPhone 5C
iPhone 5
iPhone 5S
iPhone 4S
iPhone 4
iPhone 2
iPhone 3GS
And other devices
We fully comprehend integrity when it comes to data and you can trust that any confidential or important information on your device is in good hands when we are handling it. When your employees are provided with iPhones, it is important that those iPhones are always in good condition, otherwise it can affect business. Many companies don't even utilize landlines anymore because iPhones are the way to go. Enterprise iPhone repairs, then, are sometimes needed. If your device won't turn on, you aren't able to make phone calls. If the screen is broken, you could cut your fingers, but also, you might not even be able to use it at all. Choose us for all of the solutions that you could ever need.
Some solutions we offer include:
Water damage repair
Software repair
Broken screen repair
Cracked glass repair
Touchscreen repair
Data recovery
Power button repair
Hardware repair
Headphone jack repair
Home button repair
Speaker repair
And a whole lot more!
If you need to have iPhones fixed for a business, then you don't need to look any further for the help that you need. We cover everything. Do you want tips on how to package your device or devices to send to us? We encourage you to utilize packing peanuts or bubble wrap so that your device doesn't move around too much, as an effort to prevent further damage from occurring. We cover all ground when it comes to iPhone repairs. Enterprise customers love us for this. You can take out your SIM card or memory card prior to sending your device to us, too. We make the process as easy as possible for customers because we know that your time is valuable and that you appreciate convenient service. We are happy to provide everything that you could possibly need. Ask us if you have any questions in regards to enterprise iPhone repair solutions. We will make sure that you are provided with all of the information that you need. We know that it is nerve wracking to have someone handle your iPhones, especially if private data is stored in them. We are trustworthy and can be relied upon to handle your device with care. If you have questions, we have answers. Remember to go with us if you need iPhone repairs. Enterprise customers can take advantage of bulk iPhone repair discounts for businesses. Choose the best. Choose us for the job!