Enterprise iPad Repair Solutions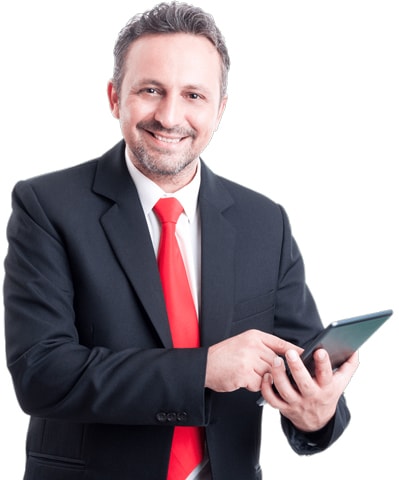 Looking for enterprise iPad repair assistance? Are you in search of excellent customer service and great rates that will leave you feeling like you definitely picked the right company to help your company? Then look no further because I Can Fix It For You Phone Repair is the place you can depend on. We are here to offer the cost effective solutions that you are looking for, whether you have an iPad 2, 4, 3, iPad with Retina Display, mini or even the iPad air. We offer solutions for all versions and we offer discounts for bulk iPad repairs for businesses. If you have any questions, simply pick up the phone and give us a call. We would be happy to help you out!
Enterprise iPad repair work covers many problems and concerns with your device. We are able to assist with solutions such as:
Water damage repair
Cracked glass repair
Home button repair
Power button repair
Broken screen repair
Data recovery
LCD repair
Digitizer repair
Headphone jack repair
And other software and hardware repairs
So whatever concern you are having, we are confident that we can assist you. We are proud to boast the resources that will leave you feeling content with our services. Enterprise iPad repair work should only ever be done by professionals, and we can assure you that we are as professional as could be, with the right insurance and certification to do our job. No one can be trusted to complete your task more than we can. Bring us the damage and we will fix it for you! I Can Fix It For You Phone Repair is just waiting for your call!
Do you have employees that utilize iPads for day to day operations? If so, then you want to have them repaired fast if they stop working correctly. Enterprise customers can take advantage of our fast service. Many services are done on the same day that we receive your device. As a matter of fact, many repairs are finished in only a matter of minutes, depending on the extent of the damage to your gadget. Enterprise iPad repair is desirable with us because of our fast turnaround time, discounted rates, mail-in options and high quality repair parts. There is no reason to go elsewhere if you are looking for iPad repair. Enterprise customers who have used us in the past highly recommend us. Our technicians have so many years of combined experience repairing all sorts of damage. If you go to another repair shop, they might tell you that they can't fix a specific problem because of water damage. They come up with excuses so as to upsell you or to force you to buy solutions that aren't really needed. We don't take advantage of our customers like that, which is obvious in our excellent reputation. Ask around about us because you will hear great things. Ask around about us if you are looking for the fastest, most affordable and overall best company to provide you with iPad repair assistance. Enterprise clients are never disappointed with our solutions because we use quality parts and even offer a warranty on our services.
To sum it up, you should go with I Can Fix It For You Phone Repair if you are looking for enterprise iPad repair help because:
We are affordable
We are convenient
We have fast turnaround
We use high quality parts
We have technicians who are dedicated to the satisfaction of our customers
We offer a customer satisfaction guarantee
We work with all models – iPad 2, iPad Air, iPad Mini, iPad with Retina Display and other similar devices.

Get in touch with us to find out more about why customers go with us when they need enterprise iPad repair. We are confident that you will be gglad that you chose to get in touch with our friendly staff members who are always ready to help out new customers by providing price quotes and answering all of their questions. Go with us and go with a company that gives you the hassle-free experience that you deserve.