I Can Fix It For You Phone Repair Repair Benefits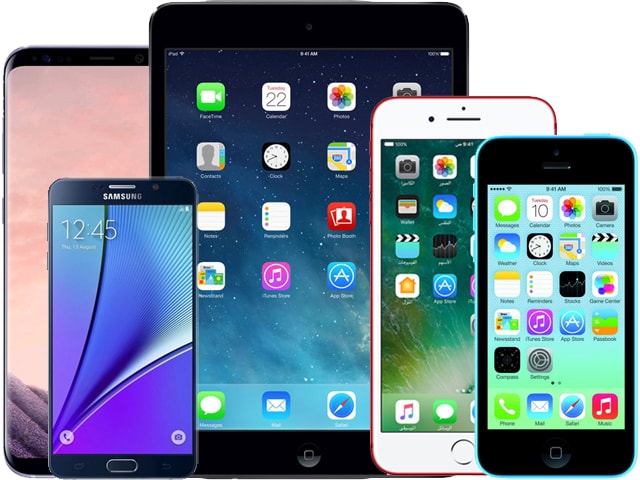 If you are on a tight budget, then you know the importance of saving money wherever possible. As a business, we understand this concern, and that is why we are proud to say that I Can Fix It For You Phone Repair is a repair company that can actually help you to save money. How is this possible? Well, for starters, I Can Fix It For You Phone Repair is able to repair your device so that you don't have to throw it out or buy a brand new one. It's fairly easy to assume that a damaged device needs to be replaced, especially if you require its functionality to run your day to day business operations, or if you use it every day to communicate with the most important people in your life. Repairing your device instead of replacing it generally allows you to save hundreds of dollars. Regardless of how old the device is that you own, replacement is still usually expensive. There is no need to worry, though, because we provide iPhone repairs, iPad repairs and even Samsung Galaxy repairs for all models available.
We can be called upon to fix:
iPhone 5S
iPhone 4S
Samsung Galaxy S2
Samsung Galaxy S3
iPad mini
iPhone 5C
iPhone 5
iPhone 4
iPhone 2
iPhone 3GS
iPad 2
iPad 4
Samsung Galaxy Note
iPad with Retina Display
iPad Air
iPad 3
And more!
No matter how old the device is, we are confident that we still have repair parts in stock and that we are familiar with it. Our expert technicians know all about even the latest iPhone model to hit the market. There are many benefits to choosing us as your repair shop, too. We offer the best prices that you will ever find; our technicians are licensed and insured; we offer warranties on our services; and we offer a vast array of services. You might think your iPhone is damaged beyond repair, but don't worry, because we can likely fix it for you.
Some of the services we offer that have revamped customers' devices include:
Broken screen repair
Headphone jack repair
Home button repair
Cracked glass repair
Water damage repair
Touchscreen repair
Broken glass repair
Hardware repair
Broken screen repair
Data recovery
Power button repair
Speaker repair
And much more
Another benefit to going with us for iPhone/iPad/Samsung Galaxy repair work is that we can very likely get your device returned faster to you than if you were to order a brand new one. You likely use your device on a daily basis and being without it can be quite stressful. We can eliminate stress by returning your gadget to you quickly. You don't have to replace your device every time something goes wrong because let's face it – that would just be too costly. I Can Fix It For You Phone Repair allows you to enjoy your device once again.
As you can see, there are numerous benefits to turning to a company like I Can Fix It For You Phone Repair in lieu of replacing your device altogether. We provide a more affordable option and a fast result. Our technicians are licensed and incredibly experienced working with a vast array of models and devices. Whether you are a business or an individual looking to save as much money as you possibly can, which we understand is important in an iffy economy, you can trust in us. Don't replace something that can be fixed. We will provide you with the most cost effective option out there. Just ask if you would like a price quote before choosing us to do the repair work. You will quickly see that hiring us to fix iPhones, iPads and Samsung Galaxy devices is far more cost effective than replacing them with brand new ones that aren't even necessary in reality. We are here for you. Find out more about us today!