Bulk iPhone Repair Service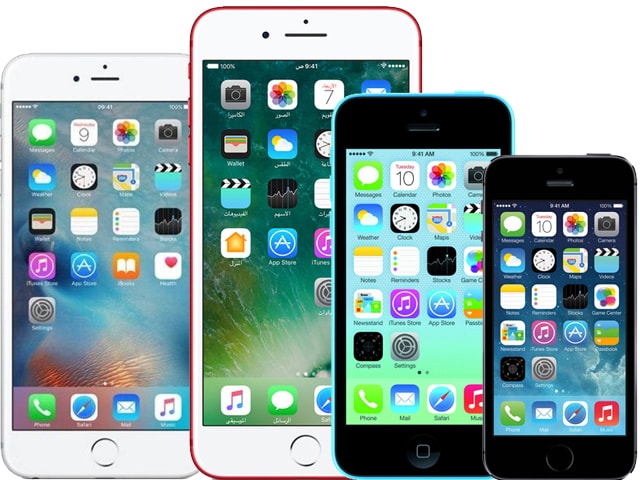 Bulk iPhone repairs in NYC aren't terribly hard to find, but it is hard to find a company that is reputable, convenient, and affordable. If you are looking for all of these factors, then consider I Can Fix It For You Phone Repair. We are proud to offer package deals for NYC bulk iPhone repair work and we are proud to say that we work with all of the versions of the iPhone, even if you are the owner of the most recent one to hit the market. We will happily address any concerns that you have so give us a call or read on for more information about us. We are always happy to offer free price quotes so that customers can see that our repair solutions truly are the most competitively priced.
You should go with us for NYC bulk iPhone repair solutions for a variety of reasons.
First of all, you can save money with us. We offer incredible package rates for customers who send us or bring us a bunch of broken iPhones. Our services are priced to be competitive so that there is no temptation to hire someone else to do the job.
Secondly, we have high quality parts in our possession so that we can fix anything that you need in a way that is effective. Bulk iPhone repair solutions for NYC area locals couldn't be better! You can know that your device will be returned working properly and with reputable parts.
Thirdly, we offer fast shipping. We even offer same day shipping, so if you have a bunch of iPhones you need repaired fast, you can trust that you will get them back very quickly. These factors make us stand out from other providers of bulk iPhone repairs. New York City locals should always choose us!
We work with all of the iPhone models, to include the iPhone 3GS, 4, 5, 5S, 5C and more when you need someone to provide bulk New York City iPhone repair work. We also have you covered with all of the solutions that you could ever need.
Some of our most popular ones are listed here:

Battery repair
Color swapping
Battery replacement
Charger repair
Digitizer repair
Home button repair
Power button repair
Data recovery
Broken glass repair
LCD repair
Cracked screen repair
Volume button repair
Charger port repair
Headphone jack repair
We don't think that you could ask for much more in a repair shop. We offer all of the solutions that you need, for all of the iPhone models. We even have parts to fix the oldest version of the iPhone. We aren't concerned with why you need a variety of these devices fixed. Our major concern is to make sure that you are happy with the solutions that we offer. So if you need NYC area bulk iPhone repairs, you can trust in us to get the job done to your satisfaction. If you would like more information about us, then speak with our friendly representatives. You will attain a hassle-free experience with us because we will not push you one way or the other. Our job is to just fix your iPhone. We repair other devices too, so if you have a variety of other devices you need fixed fast, just let us know. If you are going to send us a bunch of iPhones then we can provide tips on how to package them so that they arrive to us in the best possible condition without further damages. All you have to do is ask. Remember, our goal is to provide you with the most convenient experience possible, and that is exactly what we will do. No matter which iPhone you own, whether it's the iPhone 2, 4S or anything else, we have you covered when you need bulk iPhone repairs. Choose us for fast, same day shipping, affordable rates, quality results and proven parts. I Can Fix It For You Phone Repair is here to get the job done to your satisfaction and without delay. Enjoy using your devices once again when they are back to their best working order because our experts have worked their magic. Get in touch with us today for bulk iPhone repair options!