Cracked iPhone, iPad, Samsung Galaxy Screen Repair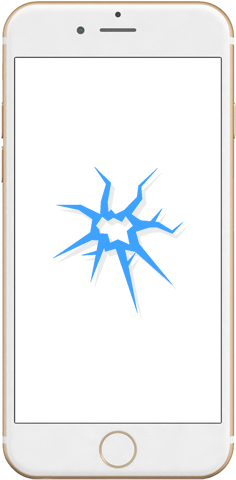 We are a NYC touch screen device repair service and we offer cheap cracked screen repair!
A touch screen device is attractive because of the screen – it is sleek and sophisticated looking. But if something happens to the screen, such as a dent or crack, it looks less appealing. It can ruin the experience of using the device altogether. Customers can cut their fingers on cracked iPhone glass, or be unable to read iMessages. Therefore, if you're looking for smartphone screen repair in NYC, you want fast service. You'll find that with I Can Fix It For You Phone Repair!
We offer quality results for broken cellphone and tablet screen repair in New York City, and we are convenient for customers coming from places like Flatiron, East side of Manhattan, Madison Square Park, Gramercy, Lower East Side, Park Ave South, East Village, Stuyvesant town, Murray Hill, Kips Bay, and other hotspots.
Don't allow iPhone or Samsung Galaxy usage to be difficult because of shattered glass. We can make your device look like new with a brand new screen. Our same day repair service allows you to drop off your device or wait while we fix it, but you can be assured that it will be fixed quickly. We take pride in the work that we do and use quality replacement parts for the job.
If you have any of these problems, come to us:
Cracked screen
Shattered glass
Broken glass
All white screen
All black screen
Screen that won't respond to touch
Or anything else
Our experts will diagnose the problem and provide LCD replacement or glass replacement for iPhones, tablets and other smartphones. Set up an appointment by calling us today or stop in!
Call now! (212) 378-9696