Smartphone Headphone Jack Repair in NYC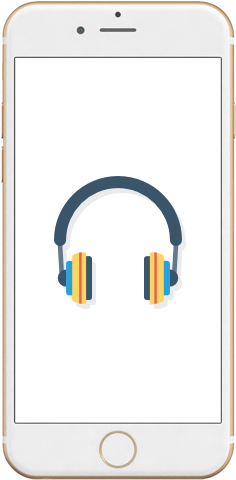 We can fix iPhone, Samsung Galaxy and iPad headphone jacks in New York City!
If you're dealing with a smartphone hardware problem, then turn to our experts. One issue we deal with is headphone repair in New York City. I Can Fix It For You Phone Repair is able to fix most problems within just a few minutes. This is part of our wow factor.
What is the issue?
There are many concerns that you can have with your headphone jack. You might not be able to hear any sound from your earphones, or there might be some crackling, for instance. These problems are very annoying. We can offer repairs within minutes. With our convenient, quality and affordable headphone jack repair services in NYC, you will not find the need to go anywhere else.
Why choose us?
We offer cheap prices for quality repairs, same day repairs, experienced technicians and quality replacement parts. We are convenient to places like Kips Bay, Flatiron, Lower East Side, East side of Manhattan, Park Ave South, Madison Square Park, East Village, Gramercy, Stuyvesant town, Murray Hill, and more. Get off the 4, 5, or 6 train and we are close by.
If you need quality headphone jack repair in New York City, you should definitely use us for the task. You can avoid using a "mail in repair service" that ends up taking days to fix your device and send it back to you. You can avoid using a stranger who can leave you with more damage after they do their so called repair. You can trust us to do the job correctly.
Call us for a free price quote or to make an appointment.