We Repair iPhone Microphones in NYC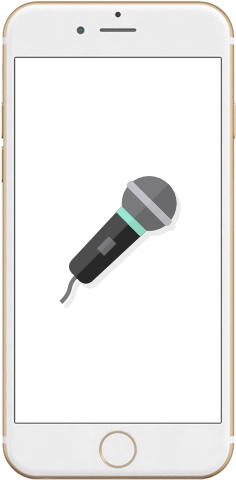 We have experienced iPhone mic repair pros in NYC!
It is important that all parts of your smartphone or cell phone are working correctly, and that's why you might be searching for a professional microphone repair service in NYC as soon as something goes wrong. If your microphone isn't working right, for instance if you hear crackling or experience poor quality when using it, bring the phone or tablet to our experts. We will provide a free diagnostic check and then fix the problem the same day you bring in your device.
It doesn't matter which phone you have, or what the problem is – we offer solutions for various models and numerous problems. We have experienced technicians who want you to be able to enjoy your device again for a cheap price. Go ahead and request a free price quote for smartphone mic repair in New York City – you'll see why people travel from all over the place to come to us for the job. We get customers from the East side of Manhattan, Park Ave South, Madison Square Park, East Village, Gramercy, and other popular areas.
Give our team a call to set up an appointment for iPhone microphone repair or Samsung Galaxy mic replacement in New York City for a cheap price. You can expect that we will use quality replacement parts to get the job done. Call today! Or stop by our New York, NY location.