Samsung Galaxy S3 Repair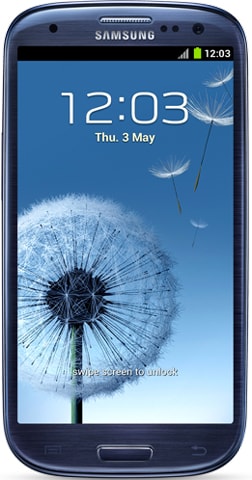 If you have a Samsung Galaxy S3 that needs to be repaired, you should bring it to I Can Fix It For You Phone Repair. We have been repairing Samsung Galaxy phones for a long time and we can guarantee that we can fix your phone as well. You might be looking for a service provider that is affordable but also offers high quality and we can guarantee that you will find both when you come to us for Samsung Galaxy S3 repair in Manhattan. Finding such a combination is near impossible because some service providers offer high quality repairs but they have prices that go through the roof. Others might have reasonable prices but when you look at the quality, you might as well just fix the phone yourself. For that reason, if you are in New York City and need repairs that are actually long lasting and not too heavy on the pocket, we would recommend that you come to us.
What do we do?
We offer all kinds of repairs for Samsung Galaxy S3. The solutions that we offer to our valued customers include but are certainly not limited to:
Home button repair
Data recovery
Water damage repair
Scratched glass repair
Broken screen repair
Glass replacement
Volume button repair
Touch screen replacement
Color swapping
Battery replacement
Water damage diagnostic
And more!
Such wide variety of Samsung Galaxy S3 repairs in NYC are hard to find anywhere else and you can even come to us if you are merely looking for some advice. Our professionals are more than happy to help you out with anything and they can even assist you with usage and care if you are looking for some help. You can even call our professionals and they will answer any questions that you might have.
We can fix anything and everything that you bring to us. You may find that some repair stores do not offer Samsung Galaxy S3 repairs in Manhattan anymore but when you come to us, we will fix your Samsung Galaxy S3 for you. We use the appropriate tools and equipment and we make sure that we do not cause any damage or harm your phone in any way possible. For amazing service, the only place to come is our store and we hope that once you try out our amazing NYC repair services for Samsung Galaxy S3, you will want to come back to us every single time you need a repair.