I can fix it for you - Samsung Galaxy S8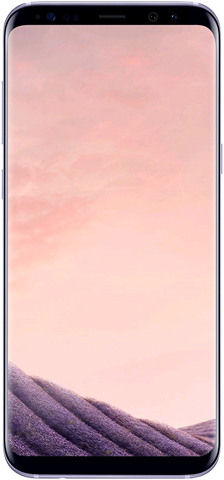 I can fix it for you is there when you need us for all of your Galaxy S8 repair needs. As one of the best third party repair centers around, we are capable of fixing broken glass screens, LCD replacement and charging port repair. When your phone screen cracks or shatters you need a reliable business that can fix it at an affordable price. If your new Samsung phone doesn't have insurance to protect against breaks and damage, out of pocket expenses can be high.
We offer a wide range of Samsung Galaxy S8 phone repairs including:
Battery Replacement

Glass Replacement

LCD Replacement
Shattered Glass Repair

Water Damage Repair
Samsung Galaxy Shattered Glass Screen Replacement
Accidents happen every day. Dropping your phone is frustrating but dropping your phone on it's screen is the most frustrating part of all. When your phone takes a hit, it is important you have the glass of your Samsung Galaxy S8 repaired quickly. Over a period of time, a break or crack in phone screen glass can become worse and spread. Eventually, the glass can become loose causing further damage to the phone and possibly hurting yourself. Save the hassle of a shattered glass screen and bring your phone to us for same day service.
I can fix it for you understands there are many individuals and repair shops out there that state they can fix your samsung galaxy s8 with quality parts and accuracy. We have a team of train technicians on site with years of experience and the confidence to fix even the most complicated damage. Save hundreds of dollars replacing your device and trust our train staff to fix the damage to your Samsung, bringing it to its original working state.
Samsung Galaxy S8 shattered screen replacement
Many of the repairs made to Samsung Galaxy phones are completed the same day. I can fix it for you has many of the most common Samsung Galaxy S8 parts in stock, giving us the ability to provide same day and affordable results. With competitive prices, an educated staff and quality service the savings are passed on to you, making us the most afford third party repair center in Manhattan.
Visit our friendly, educated and helpful staff at I can fix it for you. We are more than happy to get your Samsung Galaxy S8 back in working order. We are located at 120 East 23rd street, Suite 4080 in New York City. We are conveniently located by the Park Avenue south area and the six train. Getting your phone fixed is easy when multiple appointment options are available. Make an appointment online anytime of the day or night or call us via phone at 212-378-9696 for a more personalized experience.