Samsung Galaxy Repair New York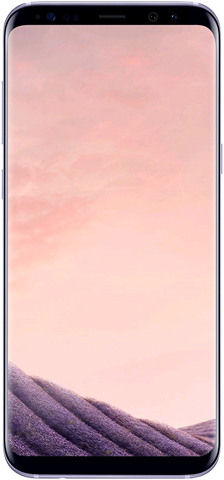 Apart from offering repair services for iPhones, I Can Fix It For You Phone Repair also offers repair services for Samsung Galaxy in NYC. We offer our repair work for all models of the touchscreen phone and we also have services to offer for Samsung Galaxy Note. No matter what it is that you need repaired, you can count on the high quality solutions that we have to offer that you will be unable to find anywhere else in the entire city. Therefore, if you are in search of professionals who know what they are doing, a price that fits your budget and quality that is unavailable anywhere else, you should visit us and we can guarantee that you will want to come back to us the next time you are in need of any relevant assistance. Choose us for NYC Samsung Galaxy repair!
Before we proceed, we would like to offer one piece of advice to our customers. Never attempt to repair any damage at home. You may think that online tutorials and repair kits might be an easier and cheaper solution but it is quite the opposite case. Online tutorials are never clear enough to help you out and repair kits do not always have what you need to carry out the required repair. Apart from that, you might not have the specialized knowledge required in order to carry out repairs. If you have professionals like those available at our stores at the most reasonable rates, why would you want to attempt to repair your phone yourself? Why would you want to take the risk especially when there is the risk of causing permanent damage? Instead of taking a gamble, you should seek out our Samsung Galaxy repair service in New York City. You will surprised at how good we are and how affordable our prices are. Come to our store instead of taking the risk and you will certainly see that it was worth your time and money.
Call us (212) 378-9696
As mentioned above, we are located in New York City and we offer all sorts of repairs for Samsung Galaxy in Manhattan. One of the most important repair options that we have to offer is cracked screen repair for Samsung Galaxy. A cracked screen completely disables the phone and you cannot use it at all. You need a speedy solution and a high quality one and we can provide both. Cracked screens might not seem like they can be repaired but we can prove otherwise by offering the best cracked screen repair service you have ever seen. There will not be a single scratch once we are done and you might think that we replaced your phone with a new Samsung Galaxy. Our cracked screen repair service for Samsung Galaxy in NYC is something we take pride in. If you want a solution that is to your benefit and does not even cost you much, you should definitely drop by and give us a visit.
We also offer other repair services for Samsung Galaxy. We offer data recovery, home button repair, battery repair and replacement, headphone jack repair, charger repair and replacement, charger port repair, water damage repair, and volume button repair, to name a few. If you would like more information on the services that I Can Fix It For You Phone Repair has to offer, you can browse our website, call our experts or give us a visit. We will be more than happy to answer any questions that you might have for us.
For high quality, affordable, reliable, credible, honest, loyal and dedicated service, we would recommend that you give us a try for NYC Samsung Galaxy repairs. You will be highly pleased when you see our results and you will want to come back to us for more. We hope to see you soon - we want to fix your NYC Samsung Galaxy!