Water Damage Repair for iPhones, Samsung Galaxy, iPads and More!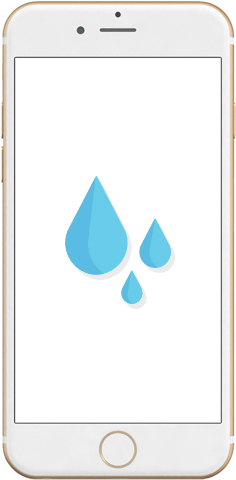 I Can Fix It For You Phone Repair is proud to offer water damage repair services for iPhones, iPads, iPods and Samsung Galaxy devices in NYC.
If your iPhone got wet or other smart device ended up saturated in water, then you need to call us for water damage repair in NYC. Even if it seems like everything has been resolved, moisture can linger and cause long term damage. You don't have to physically see a water spot in the screen to know something is wrong – other parts can stop working. Come to our professionals because we can see signs of problems fast and fix them. But first, be sure to power off your device if it is wet.
We are the best at what we do!
Our team provides proven results. They can inspect your device to determine the internal damage and they can control it before it causes any further concerns or problems. If you want iPhone water damage repair help in NYC, it is best to come to us. You are welcome to set up an appointment time or feel free to just stop in.
120 East 23rd St
Suite 4080
New York, NY 10010
Our location is convenient to those throughout New York City. Call now or stop by!
Contact us OR Get a Free Quote
Thanks for your interest in having your cellular mobile smartphone / product repaired with us.
Please fill out the form and click "submit" or just call us and we will be happy to help you out in your time of need.
Thank you! Your submission has been received!
Oops! Something went wrong while submitting the form.