Google Pixel Cell Phone Repair and Google Pixel XL in NYC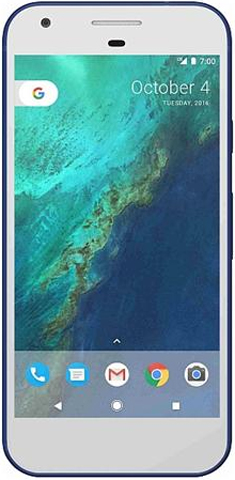 Damaged Google Pixel cell phone? We can fix it!
When the display on your Google Pixel or Google Pixel XL is damaged or doesn't work as it should, your expensive phone is pretty much worthless. Yes, you may still be able to use it so some degree. In many cases, a broken digitizer allows you to use parts of the screen. Also, many people still manage to get some use out of Google Pixel phones with cracked glass. We have seen cases where people struggled for months to use a phone with a broken LCD screen. They were seeing just half of the screen.
Why do people insist on using a damaged Pixel? Because of the costs involved with repairing it, of course. Authorized repair services would charge hundreds of dollars to replace the screen, digitizer or LCD display. However, there is a better solution: I Can Fix It For You. We are experts when it comes to fixing any kind of Google Pixel phone (including the Pixel XL). In fact, we have fixed dozens of these phones over the last couple of months. Our company has years of experience working in this field and we have managed to put together an amazing team of specialists. Also, we invested a lot into the latest technology – we are now able to micro solder tiny components on motherboards, for example.
We can perform display replacement repairs quickly and at very affordable rates. In fact, we charge only a small fraction of the cost of having your digitizer or even glass replaced by a repair shop authorized by Google. So, when you are having problems with the LCD screen or the digitizer, don't hesitate to get in touch with us immediately.
Here are a few of the things that give us an edge over our competition:
We are flexible and our technicians move fast. In most cases, we can give you the phone back the same day we receive it (same day service).
We use the latest generation of tools to perform complex repairs. We always ensure everything works perfectly before returning the device to our customers.
Your Google Pixel phone will not show any signs that it has been repaired – it will seem new. We are professionals.
Your phone and the data stored on it are completely safe with our experts. We respect your privacy, so we would never access sensitive data such as photos, emails, videos, contacts and texts.
We are proud to say that I Can Fix It For You is the best phone repair company around. Hundreds of reviews stand proof of the quality of our services and of our excellent customer support. Give us a call today and we will quickly fix your Google Pixel or Google Pixel XL phone at a very low price!