iPhone 7 Plus Screen Repairs in New York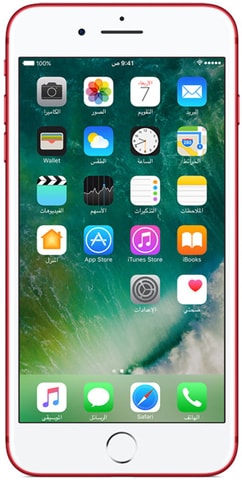 Whether you have a cracked iPhone 7 Plus screen in NY or otherwise have a screen that is unresponsive to your touch, I Can Fix It For You is able to provide the fast, affordable fix that you are looking for. iPhone 7 Plus screen replacement in NY doesn't have to cost an arm and a leg. We make it very convenient but also cheap. Our third party repair center in NY isn't far from places like Kips Bay, East Village, Park Avenue South, Murray Hill and Flatiron, to name a few popular locations. It is important that you come to experienced technicians when you need iPhone 7 Plus screen repairs for a couple of reasons. First of all, this isn't a DIY task, and you can end up cutting your fingers on shattered glass if you try to replace the screen yourself. Secondly, you need to have parts and tools that only professionals will likely have. Still not convinced? Get on the phone with us so we can answer any questions you have. Price estimates for service are offered for free, and upfront, so you don't have to worry about the cost being unreasonable. Our rates are great!
Choose us for our variety of repair services:
Screen replacement
Camera repairs
Water damage repairs
Digitizer repair
Speaker repairs
Non-responsive screen repairs
Home button issues
Charging port repair
Battery replacement services
Glass repairs and replacement
Screen repairs are done the same day that you come in with your smartphone. Maybe you have a different model that needs to be fixed. We can fix your iPhone 7+, 6s, 6+, SE, and other models. Just let us know what the problem is, and we are confident that we have the replacement parts in stock, ready to be used so you don't have to wait for long at all.
Choose Our Third Party Repair Center in NY!
We stand out from other third party repair shops in New York because of our low prices, but also because of our speedy repair solutions. Most places can't work as fast as we do, because they just don't have the experience but also because they don't have the replacement parts in stock, ready to be used. We very well understand the importance of returning smartphones to our customers as quickly as possible. You need your device to stay connected! We work fast, but this doesn't mean that you won't get quality results. As a matter of fact, we provide warranties for our repairs! You get peace of mind with us.
Call us for an appointment!
Of course, walk-ins are always welcomed here, but we also invite you to give us a call so that you can set up an appointment with our technicians. Touch screen device repairs in New York are just a quick phone call away. Remember, we are conveniently located in NYC, so you can get to us easily no matter where you happen to be. Check out our amazing online reviews or ask around for feedback about us – customers always have great things to say about us, and about the quality of the services that we provide. I Can Fix It For You is here for you!