iPhone 8 Plus Screen Replacement in NY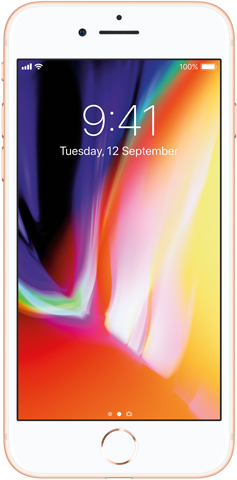 Need iPhone 8 Plus screen replacement in New York? Look no further!
iPhone 8 Plus repairs in NY are affordable if you know where to look. I Can Fix It For You understands the importance of providing competitive prices for services. You have options when it comes to services such as screen replacement, but we can assure you that we offer the best deals. We have all of the parts needed to replace broken iPhone 8 Plus screens, from flex cables to LCDs. All you have to do is call us to make an appointment so that we can assist you. Walk-ins are welcome, too! When it is a third party repair company that you need, we are the place that is able to help.
iPhone 8 Plus Digitizer & Screen Repair in NY
A cracked screen, or damaged digitizer or LCD can happen, and when it does, it is hugely frustrating. You can be left unable to use your device at all. We are here to offer iPhone 8 Plus digitizer and screen repair in NY the same day you come in. As a matter of fact, many repairs only take us a few minutes to do – it depends on how bad the damage is, of course. Let us have a look at your iPhone 8+ so we can see what you need. You might think the LCD needs replacement, but perhaps just the top layer of glass needs to be swapped out. We will let you know!
Our certified technicians work fast and we are certified, licensed, and trained to assist our customers.
Same Day iPhone 8 Plus Repair & Replacement Services in NYC
As mentioned, our technicians work fast. They are able to offer same day services for iPhone 8 Plus problems which arise with your:
Speaker
Microphone
Glass
Charger port
Back and front camera
Earpiece
Battery
LCD/display
We have what you need right here. Some repairs will only take us a few minutes. Battery replacement, for example, is done very quickly – it sometimes takes us less than 15 minutes to do. iPhone 8 Plus camera repair sometimes takes us half an hour. Other repairs might take longer, but we will let you know what kind of wait time to expect.
Call Now for iPhone 8 Plus Repair and Parts Replacement!
When your iPhone 8 Plus is broken in New York, you need our experienced techs to help you. Rest assured, with I Can Fix It For You, you're going to get results you are happy with. We back up our work with a warranty, too, so forget about having to worry about damage reoccurring for a reason that points back to our work – we do things right!
Call I Can Fix It For You if you need iPhone 8 Plus repair services in New York!
Call now!