iPhone 8 Screen Replacement in NY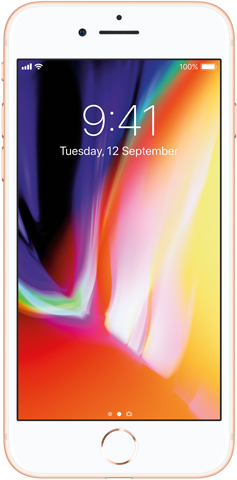 Looking for quality iPhone 8 screen replacement in NY? Look no further!
Your iPhone 8 is a great device. It is also expensive. If a problem happens, such as a broken screen, you have a couple of different options, but you will likely want the most affordable one. The extended warranty which was made available to you when you purchased the phone might have seemed unnecessary, but this can leave you stuck with your phone company throwing very high numbers at you for repair services when damage does happen and you don't have an active warranty. This is where we come in. We make sure that you get the best deal if you are turning to us for something like iPhone 8 screen replacement. NY technicians who work for us are ready to assist you and to provide you with a free price quote. You'll be able to see for yourself that we truly do offer competitive prices.
At I Can Fix It For You, we are able to fix and repair all parts, which include:
Display/LCD
Charger port
Speaker
Earpiece
Front or back camera
Microphone
Power button
Glass
Affordable iPhone 8 Screen Replacement in NY
A shattered iPhone screen is more than just frustrating to deal with – it can be risky. You don't want to cut your fingers or ear on broken glass shards. Our expert technicians offer same day iPhone 8 LCD screen replacement in New York, so you don't have to deal with a broken screen or shattered glass or damaged display for long. Our rates are competitive, too. When it comes to LCD, we have the parts ready to be put to good use – LCD screen, digitizer assembly, front glass and more!
Fast iPhone 8 Repairs By Expert Techs in NY
I Can Fix It For You wants you to know that many repairs will only take a few minutes to do. Because we have parts in stock like flex cables, LCD, front glass, and other replacement pieces, we save you from having to wait for parts to be ordered in almost all cases. Services such as power button repair might take us 45 minutes; charging port repair might take as little as 30 minutes; and solutions such as battery replacement sometimes only take our experts 10 to 15 minutes. We work fast and make sure your iPhone 8 is back in your hands the same day you come in!
Call to Fix Your iPhone 8 in NY Today!
If you are looking for broken iPhone 8 screen replacement in New York, dial our number. I Can Fix It For You understands all of the issues which might come up with the iPhone 8, and we are prepared to fix them all. Whether you have a broken power button, liquid damage, a cracked screen or something else, we are here for you.
We urge you to call us for an appointment so that we can set up a time for you to get your iPhone 8 fixed right away. Call our team now!