I Can Fix It For You – Touch Disease Repair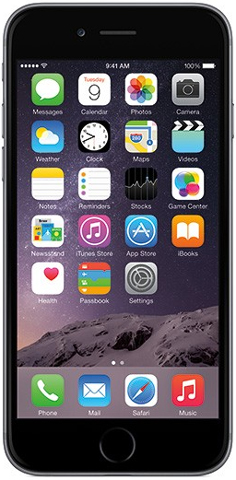 Each month, hundreds of people in New York complain about strange problems with their Apple iPhones. It looks like all models of iPhone 6 are affected, including the iPhone 6 Plus, iPhone 6S Plus and iPhone 6S. The problem starts when the touchscreen doesn't respond well to commands. After a while, a gray bar appears at the top of the screen and the touchscreen stops working altogether. Your smartphone becomes an expensive brick.
The I Can Fix It For You team in NYC has analyzed the issue and it looks like it is caused by the bending of the phone's case. Although very small, these bends slowly destroy the Touch IC chips, which in turn render your touchscreen useless. If you have a screen not responding or you see a gray bar at the top of your iPhone, you should get in touch with us as soon as possible. Very few companies can perform digitizer IC chip repairs.
I Can Fix It For You technicians are very experienced and have fixed hundreds of iPhone 6 phones (all models). We can take care of your digitizer failure quickly. We perform Touch IC repair in NY using advanced micro soldering technologies. This is a very complex operation as it involves opening up the smartphone and replacing small components on the motherboard. It's also a dangerous procedure. Most companies in New York City simply don't have the technology and experience to perform this kind of service.
Our touch disease repair and grey bar flickering repair solutions are safe and affordable. It's a lot cheaper to have us fix your phone than it would be to replace the mainboard or purchase a new smartphone. If you reside in New York, NY, our specialists can take care of your problem as soon as possible – same day repair services are possible when working with us.
We assure you that:
We have the technical prowess to fix your iPhone's touchscreen and effectively get rid of the grey bar flickering.
Our Manhattan, NY team has fixed hundreds of iPhones and we receive dozens of them each month. The issue is more widespread than originally thought.
Your data is safe with us. You will not lose your emails, photos, videos and audio files.
Your privacy is safe with us. We will never, under any circumstances, access your sensitive data.
Your smartphone will work like it did before it was affected by the dreaded touch disease. Our solutions are effective and we offer warranties for parts and labor.
It's not simple to work on the Touch IC chips of an iPhone 6 or iPhone 6S. It's actually a dangerous task for your phone. However, our specialists are very well trained. They work with the utmost care. Your device is safe while it's in our hands. And we are a lot more affordable than Apple shops. They will try to convince you to replace the motherboard on your iPhone – a very costly operation. Don't do it! Get in touch with us and we'll fix your phone as soon as possible at a fraction of the price another company would charge you!