Laptop Repair, Cracked Screen, Overheating, NYC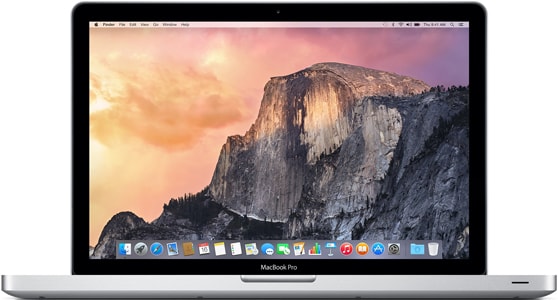 Having a broken laptop is incredibly frustrating, especially if you use your laptop daily for work or for school. Maybe you have a paper that's due tomorrow but your laptop keeps overheating. Maybe you are trying to type up a report but you are having keyboard issues. I Can Fix It For You Phone Repair understands all of the potential issues that you might be having, and we are pleased to let you know that we have solutions for said issues. Not only do we have solutions that you can count on, but we have solutions that you can afford. We price every service to be very competitive so that customers aren't tempted to go to our competition. We also work fast, with some repairs only taking up to 15 minutes to finish. Depending on the severity of the issue, you can have your laptop repaired immediately. Regardless, we make sure to finish practically all repairs on the same day because we know that you can't be without your device for too long. Laptop repair is something that we have specialized in for many years. If you have any questions in regards to our qualifications or just need more information, simply pick up the phone and give us a call. Our helpful staff members would be happy to assist you.
Call us today for a price quote for the service that you need or for additional information.
Customers come to us when they need services such as screen repairs, overheating resolutions, LCD replacement, broken button replacement and more. Customers know that we can do it all. Bring us your Toshiba, Lenovo, Samsung, MacBook, Dell, Sony, HP or any other brand name that you have. You don't have to mail in your laptop to any of the aforementioned companies, which might take days to do repairs, and then several days to send the device back to you. If you use your laptop to work or for school, you literally can't afford to be without it for too long. So choose I Can Fix It For You Phone Repair, because we promise to work fast, and we keep this promise. In addition, we offer warranties for our solutions. While you might send in your laptop to a certain company, only to be without it for a couple of weeks, thinking that the job will get done correctly, you might receive the laptop back in the mail, only to find that the same problem is reoccurring. We get the job done correctly the first time. Choose quality and convenience over anything else. Choose I Can Fix It For You Phone Repair and we know that you will be satisfied with the results.
Our expert technicians have many years of experience dealing with all different laptop models. In addition, they are experts when it comes to providing great customer service. We get many customers coming our way who are disappointed with their laptop company's customer service. You don't have to worry with us. Give us a call today if you need laptop repair that will leave you happy and able to use your Lenovo, MacBook, Toshiba or any other brand that you have. You'll be glad you chose us! We are looking forward to proving that we keep our word, to you. So give us a chance today.
Call now for answers to any questions about laptop repair. (212) 378-9696