Elementary, High School iPad Repair services
If you need bulk iPad repairs, then you have come to the right place.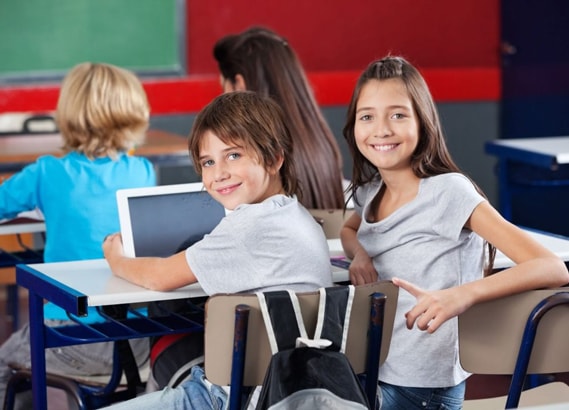 There is no doubt that iPads are extremely beneficial for students. Whether discussing the iPad Air, iPad 2, iPad Mini with Retina Display or even the iPad 4, it is obvious that they are extremely valuable. We understand that they can be utilized in order to enhance the learning experience for students. They can be used to improve test scores thanks to specific learning apps. How convenient is that? If you are looking for bulk school repairs for iPads at a discounted rate, then you have discovered the best place for the job. I Can Fix It For You Phone Repair is pleased to offer school iPad repairs for students at an affordable cost, because we know that most schools are already working with a tight budget. There are a variety of benefits to choosing us as your repair company, and we would be more than happy to tell you what those benefits are. Read on for more information or call so that you can speak with us directly. We are confident that we can be of use to you.
If you are using iPads in school, then it is important that you have a repair company that you can rely on. If you have young children handling these devices, something is bound to eventually go wrong just from the daily use and because, well, we can admit that mistakes happen. Schools rely on us because they know that we can work fast. As a matter of fact, if you send your iPads to us, you can expect that they might even be sent back to you the day that they were received. Same day service is something that everyone loves. If you are using the iPad on a daily basis to teach lessons to students, then it is important that it is returned to you fast. You will attain prompt service with us.
We also offer package deals and great rates. Competitive prices make us stand out from other 1:1 iPad repair programs. We want to offer you the best rate possible and this is exactly what we do. Affordable bulk iPad repairs are just a phone call away. We will fix your devices so that you are able to focus on what matters most – preparing young students for the future. I Can Fix It For You Phone Repair stands behind you.
What can we do for you? We offer a variety of repairs, such as:
Screen repair
Broken glass repair
Microphone repair
Volume button repair
Cracked glass repair
LCD repair
Digitizer repair
Headphone jack repair
Water damage repair
Data recovery
Hardware concerns addressed
Fix software concerns
And more!
We support a strong education and we do our part to make sure that students are able to take advantage of advanced methods to assist with learning. We know that iPads can be beneficial when it comes to the learning experience, so let us help you out by providing great prices for bulk iPad repairs. When you have a bunch of iPads that need to be fixed, we are the place to get in touch with. We have assisted many school systems across the country that need to have bulk iPads repaired fast. We can confidently say that we use the best parts to get the job done, so you will always be pleased with the repair work, and the work that we do is always long lasting. If anything does go wrong with your device immediately after we have worked on it, we will make sure that the damage is reversed at no cost to you. There are many ways that the iPad can become damaged. But we don't believe that any damage is beyond repair. Let us get your iPad back into the condition it was once in so that your students can get back to learning.
Keep in mind that we work with all iPad models, to include the iPad mini, iPad with Retina Display, iPad 2 and more. We also work with similar electronic devices. If you have questions, all you have to do is ask. Our friendly professional staff members would be more than happy to help you out. Thanks for stopping by and we hope to assist you with your many iPads that need to be repaired, today! Choose us for a stellar job when it comes to bulk iPad repair.